---
---
Aly & Fila shows
---
As hot as the Sahara and standing every bit as tall as pyramids
As hot as the Sahara and standing every bit as tall as pyramids, they're the single most successful group to have emerged from the spiritual lands of Egypt. From the Med to the Red and from up high in Cairo, to down deep in the Sinai, they've built an immense, ultra-loyal in-country following. From that foothold turntable Shamans, Aly Amr Fathalah and Fadi Wassef Naguib went global.
For close to a decade their spirited take on the trance sound has captured the hearts, minds and imaginations of planet trance. With their whip-smart productions and sandstorm sonics, their performances have raised the bar at some of the worlds most recognized clubs. Comparably they have also ruled at EDMs biggest festivals—EDC—Las Vegas, Tomorrowland, Global Gathering, Dance Valley, Stereosonic, W M C. Continuing in a long tradition of playing the worlds most established and respected stages Spreading the message around the globe is their Future Sound of Egypt radio show.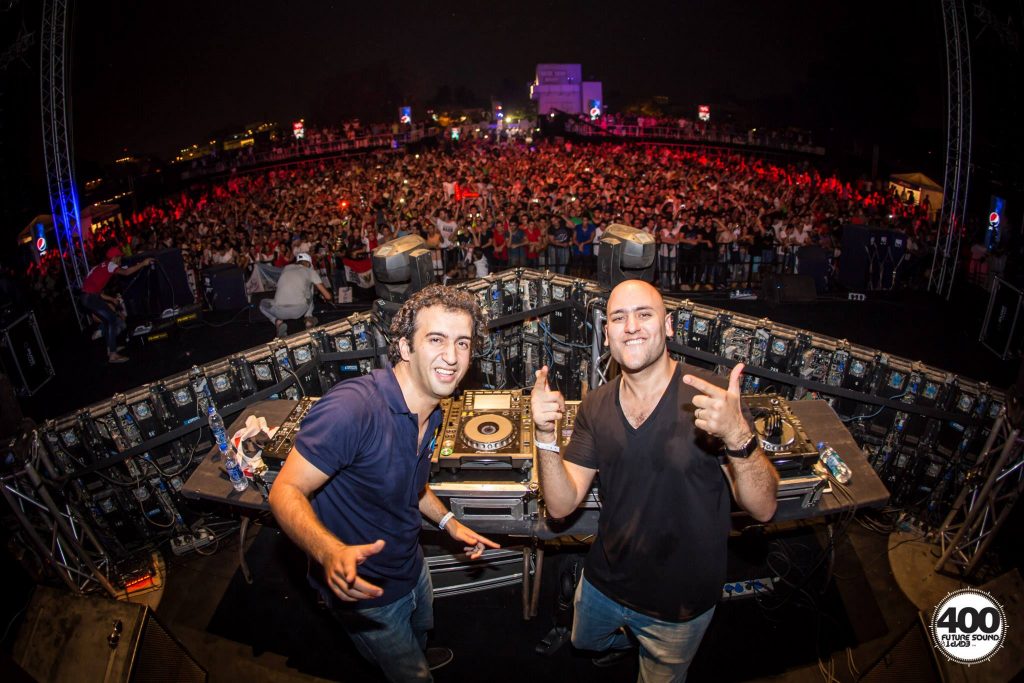 In Autumn 2020, Aly & Fila's eagerly awaited single with Plumb 'Somebody Loves' was released, going on to become Track Of The Year on Armin's A State Of Trance radio show, and received over 5 millions streams on Spotify. Following on from the success of Somebody Loves You, Aly & Fila did it again winning the ASOT TOTY poll in 2021 with their long awaited collaboration with Armin van Buuren 'For All Time'.
---